Divers
Un petit recueil d'informations diverses parfois étonnantes.
2 ressources dans cette catégorie.
Catégories principales
Brèves récentes
Cet ordinateur est lent avec sont Windows 8.1 livré. Et il est simplement inutilisable avec Windows 10. Ca, c'est fait.
1) Redémarrer sur l'EFI : F2 enfoncé (sans utilier Fn), maintenir puis allumer l'ordinateur. Ou passer par http://packard-bell-fr.custhelp.com/app/answers/detail/a_id/37190/~/windows-10-%3A-acc%C3%A8s-au-bios-uefi
2) Désactiver fastboot et monter l'USB dans l'ordre de démarrage au dessus du disque dur, sauver et quitter avec F10
3) Installer Ubuntu (ne jamais lancer le Wifi de la puce rtl8723be de ce Toshiba, cela peut freezer le kernel) avec la clé usb précédemment préparée https://doc.ubuntu-fr.org/live_usb (j'ai complètement viré Windows pour ma part)
4) Constater que l'ordinateur ne démarre plus.
5) Patcher EFI avec la procédure http://linuxontoshiba.blogspot.fr/2014/05/getting-ubuntu-1404-to-boot-from.html
6) Booter sur Ubuntu. N'activez toujours pas le wifi, suivez cette procédure en console :
echo "options rtl8723be fwlps=N ips=N" | sudo tee /etc/modprobe.d/rtl8723be.conf
7) Redémarrer pour que le module wifi s'active avec ce nouveau réglage.
8) Constater que tout marche : Boutons Fn (inversés), luminosité, touchpad, écran tactile, wifi... Et 10x plus rapide que Windows 10
J'ai utilisé Ubuntu 15.04 mais cela marche sûrement sur 14.04.
Have fun !
Edit :
Si vous avez encore des problèmes avec le wifi, cherchez du côté de
http://github.com/lwfinger/rtl8723be

Dans les rares cas où vous auriez encore des problèmes, voici un petit script à lancer qui relance le tout proprement :
sudo systemctl stop NetworkManager
for m in rtl8723be btcoexist rtl_pci rtlwifi
do
sudo rmmod $m
sleep 0.1
done
sudo modprobe rtl8723be
sudo systemctl start NetworkManager
Avec ça je ne suis jamais bloqué.
Si le clavier et le touchpad ne sont plus utilisables parfois après la veille, éditez grub avec ceci :
GRUB_CMDLINE_LINUX="atkbd.reset=1 i8042.nomux=1 i8042.reset=1 i8042.nopnp=1 i8042.dumbkbd=1"
Ca a super bien marché sur le mien. Vous pouvez laisser le quiet splash si les lignes au boot ne vous plaisent pas
...ou au pire ce fix http://ubuntuforums.org/showthread.php?t=1321032
17•09•2015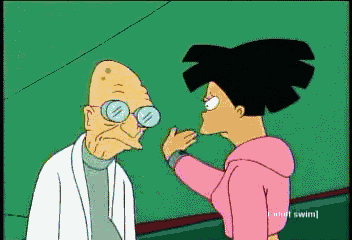 Comment s'assurer de sa propre concentration afin d'être plus productif ?
Ayant toujours un accès Internet et en étant son propre chef, comme s'assurer de ne pas dériver sur Youtube & co ? Voici (pour linux) le patch qui vous donne rappelle à l'ordre toutes les 5 minutes !
sudo vi /usr/bin/estu
while true; do notify-send "Es-tu en train de bosser ?"; sleep 300; done &
sudo chmod +x /usr/bin/estu
Il suffit alors de lancer la commande "estu" pour démarrer l'auto-surveillance.
20•10•2014
Try to replace in SQL something in PHP serialized objects is a bad idea. But at first I didn't know why. If you replace http://www.mydomain.com by http://mydomain.com, serialized string character count will be deprecated. Don't ask me why some wordpress plugin devs use serialization of objects to store strings instead of clean SQL. I don't know myself as I don't see any benefit. In my case it was the Elegant Theme content builder plugin.
Many developpers seem to have this problem :
http://stackoverflow.com/questions/15138893/fix-serialized-data-broken-due-to-editing-mysql-database-in-a-text-editor
http://stackoverflow.com/questions/14123299/bash-sed-causing-error-in-serialized-array
http://stackoverflow.com/questions/3148712/regex-code-to-fix-corrupt-serialized-php-data
And answers are :
- Don't do that, revert to your backup.
- Hum ok and what if I don't have one ?
- It's not possible to fix it
This sounds like a challenge ! Count me in (also motivated by a full wordpress site corrupted without backup of the work)
Some give scripts or wordpress plugins but I tried the solutions given in the first thread. It broked even more my wordpress database. There are also some scripts which works for strings without double quotes. But with French, many are used. I modified a plugin for the options table fixing. I didn't find anything so I coded it. This is the functions I made to make things in order :
// this is the main function which go through postmeta table, meta_value replacements
function fix_table() {
global $wpdb;

$strings_fixed_count = 100;

$sql = "SELECT meta_id, meta_value FROM $wpdb->postmeta";
$options = $wpdb->get_results($sql);
foreach ( $options as $option ) {
$c1++;
$fixed_string = fix_serialized($option->meta_value);
if ( $fixed_string != $option->meta_value ) {
$c2++;
// update the table
$wpdb->update(
$wpdb->postmeta,
array('meta_value' => $fixed_string), // data
array('meta_id' => $option->meta_id) // where
);
$strings_fixed_count++;
}
}
// just to see things moving
echo "[[[ c1=$c1 c2=$c2 Well ".$strings_fixed_count.' strings modified]]]';
}


function fix_serialized($string) {
// securities
if ( !preg_match('/^[aOs]:/', $string) ) return $string;
if ( @unserialize($string) !== false ) return $string;

$string = preg_replace("%\n%", "", $string);
// doublequote exploding
$data = preg_replace('%";%', "µµµ", $string);
$tab = explode("µµµ", $data);
$new_data = '';
foreach ($tab as $line) {
$new_data .= preg_replace_callback('%\bs:(\d+):"(.*)%', 'fix_str_length', $line);
}

return $new_data;
}


function fix_str_length($matches) {
$string = $matches[2];
$right_length = strlen($string); // yes, strlen even for UTF-8 characters, PHP wants the mem size, not the char count
return 's:' . $right_length . ':"' . $string . '";';
}
Make a backup (of the corrupted database, yes). Read this code to understand it without breaking anything else, put it in any call from any plugin you want. And run it. You should see
[[[ c1=X c2=Y Well Z strings modified]]]
23•09•2014